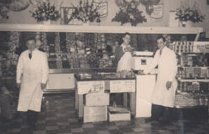 Photo Gallery
Click on the image to go to our photo gallery for photos of our store and our great people throughout our history since 1916!
‍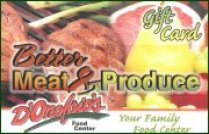 Gift Card Info
D'Onofrio's Food Center has cards available as great gifts for holidays, birthdays or any other special occasion. We have $25 and $50 set value cards but we also have gift cards that you can set at your own desired value.
‍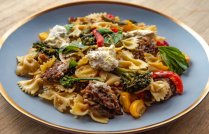 Delicious Recipes
Here at D'Onofrio's Food Center we know our customers love to cook and have rich traditions in their family recipes. We would love to share some of ours with you. Each month we will be featuring a recipe of some of our favorite dishes. Please feel free to try them out at home and let us know if they were as delicious for you as they were for us!!
‍